Careers Hot-Seating Day
To enable rapid exposure to a wide variety of career paths, Mark Leighton, Head of Sixth Form, organised a valuable careers 'hot-seating' day in the final week of term. Pupils from Years 10-13 had the opportunity to meet with 16 companies representing multiple industries including medicine, dentistry, accountancy, engineering, law, management consulting, PR, higher education, education, IT software and services, project management, sustainable packaging, health and care, acting, technical theatre, theatre design, working in TV, aviation, fashion, interiors and e-commerce.
"The hot seating was a great way to be able to speak to all the students in small groups and provide answers to their questions. From my perspective being one of a broad range of professionals with differing experiences and backgrounds was rewarding and I left feeling energised following speaking to all the students." – Martin Sower OT, Manufacturing Engineer Rolls Royce Aerospace.
"Excellent day. Thoroughly enjoyable. The pupils were a credit to the school, bright, engaging and curious about my particular industry. I was also impressed by the genuine discussions I had on pupils' prospective study/career plans." Fraser Watson, Intelligent Exterior Systems
"It was fantastic talking to these bright young minds. Some of the questions they asked about my profession were very insightful and showed the depth of their life view." – Dr. Aditi Desai, Consultant Obstetrician and Gynaecologist, New Cross Hospital.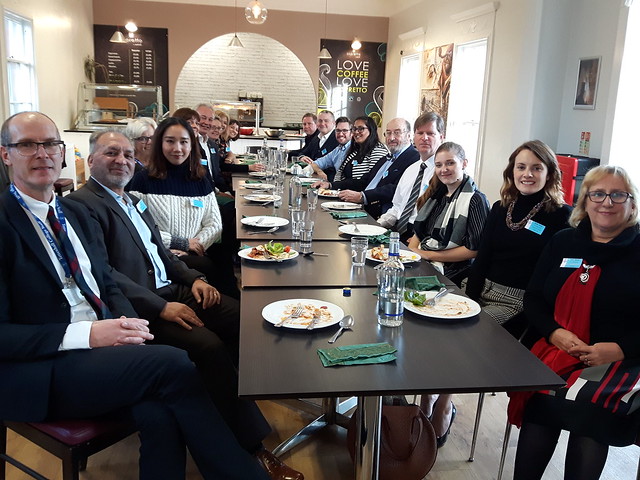 Categories:
SENIOR SCHOOL