On the 27th September the OT Club Annual Lecture took place in the school theatre. Nicholas Jones, author and ex political correspondent for the BBC, spoke on his time as a journalist and where his career took him. Sixth Former Danica Perrin wrote a piece on his return, as well as spending some time with Nicholas in the new school library. Her account is as follows.
On a night full of intellect, inspiration and valuable information Nicholas Jones gave past and present Tettenhall College students an interesting and honest lecture on his political knowledge. A former Tettenhall College pupil himself, Mr Jones reflected on a career in journalism where he served as labour and industrial correspondent for the BBC and on the parliamentary and political staff for The Times. He returned to his old school to share some of his work, views and top secrets of the industrial disputes of the 1980s and the historically important political changes and events.
The evening began with the relaxed and intimate opening of the new Tettenhall College library where Mr Jones was introduced to the new librarian and a few other members of the school, including former Headmaster and current Vice-Chairman of the OT club, Peter Bodkin. This then led to the start of the talk where guests and Old Tettenhallians entered through the new reading space and reminisced on their time at Tettenhall College years ago.
Mr Jones' entertaining lecture gave us all a vivid idea of British politics in the eyes of a journalist. He shared impressive insights from his meetings with former Prime Ministers and his role in the leaking of then Prime Minister, John Major's, private words regarding British soldiers fighting in the Gulf War. He also spoke of his four-hour long car drive from North Wales to London with the mineworkers' President Arthur Scargill, and how that shaped his understanding of the man.
The evening's talk progressed onto more present-day politics regarding Brexit, how voters' fears of immigration were exploited by Brexit, the youth support of Labour versus the Conservative's older supporter base and Jones' support for the reduction of the voting age.
The end of the talk consisted of questions from the audience, again focusing on Brexit but also his personal feelings and political views from Trump to the role of journalism in helping the general public understand the detail of today's political issues. He feels that to maximise their effectiveness, journalists should return to working "as a pack," as they did back in his days as a journalist.
Overall the talk was an exciting and unforgettable event, especially for the current Tettenhall College students and I believe I speak on behalf of all those in attendance that it was a pleasure to be part of such an excellent evening.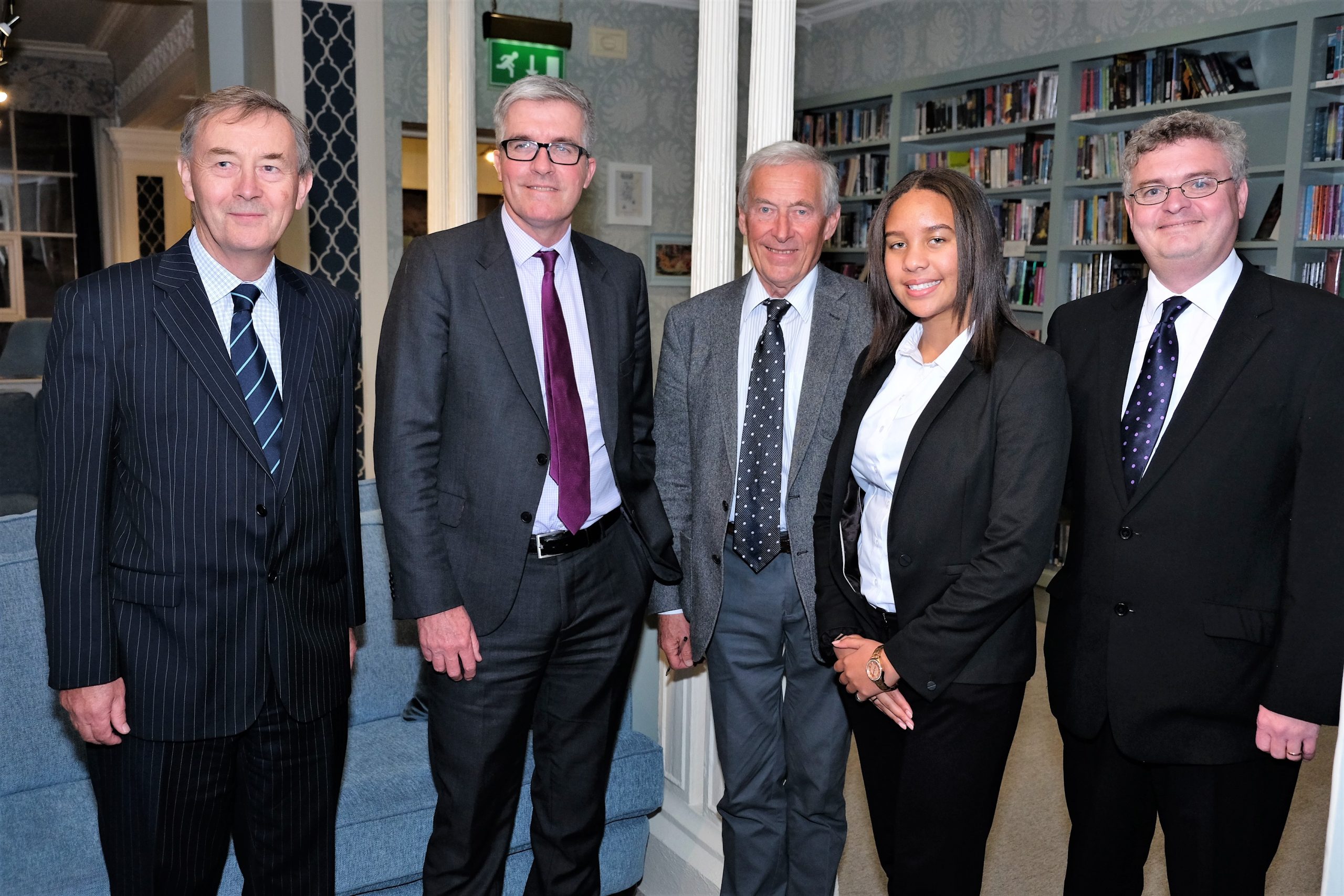 From left to right: Peter Bodkin, ex-Headmaster and Vice-President of OT Club. David Williams, Headmaster. Nicholas Jones. Danica Perrin, Sixth Former. Councillor Andrew Wynne, President of OT Club.
Categories:
Alumni
Whole School