Davina, George, Eva, Julian and Damir had all qualified for the National Championships by winning or finishing second in their events in the Midlands Championships earlier in the term.
Davina was the first athlete for us to compete in the Year 5 75m sprint. It was a very exciting and close race with Davina winning with a great dip on the finish line.
Next was Eva who was running in the 100m. She performed really well in another close race to finish 6th overall.
George had the difficult ask of running an 800m in severe heat of the mid-afternoon. A large competitive field started very quickly with George comfortably staying in the mid field. During the second lap he started catching the runners in front of him, finishing with a strong sprint. A determined run saw him finish 10th Overall.
Julian also had the high temperatures to contend with in his senior boys 800m race. He started off well and remained near the front for the first lap, he was ten put off his stride by a competitor nearly tripping him, he then battled back to finish an excellent 3rd position.
Damir was our final competitor who took part in the senior boys javelin. Having only learnt to throw since starting School in this summer term, it is a massive achievement that he has qualified. He threw well to finish fourth.
This is only the second year that we have participated in this event and the progress our athletes have made is incredible. Having two medallists from 5 competitors is a fantastic achievement.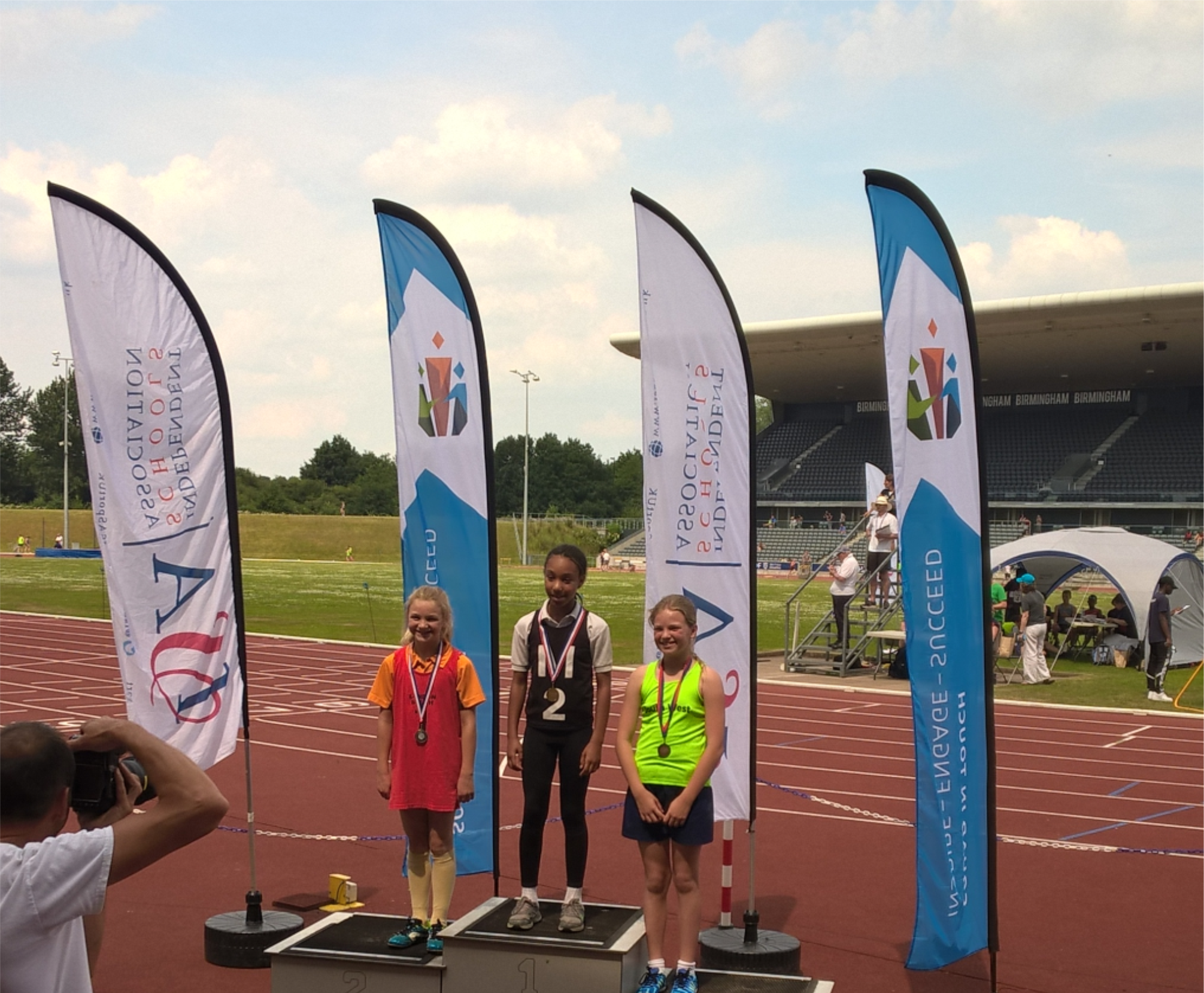 Categories:
Sport
Whole School