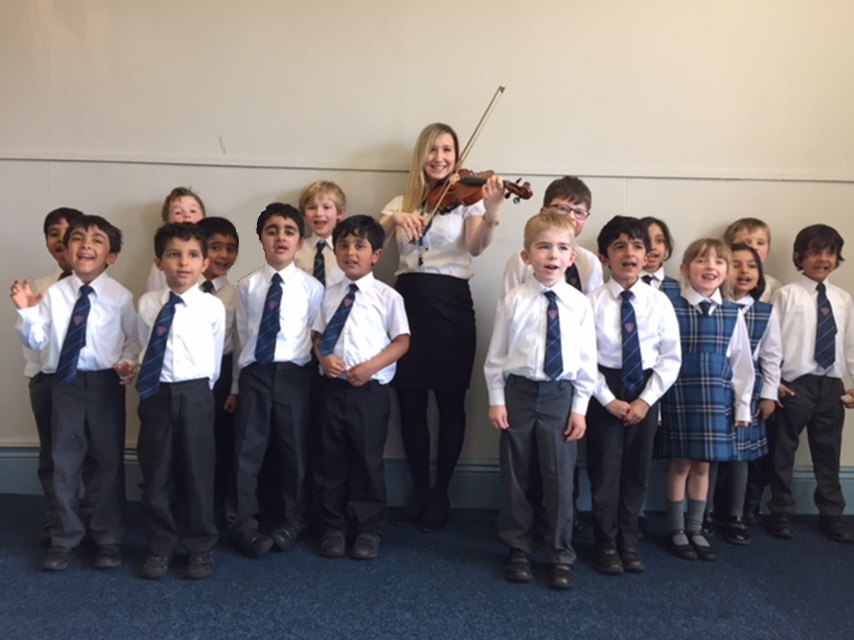 ---
The Prep school have had an exciting week with music. Year 1 were all invited to a String Workshop with Ms Spilsbury, our new violin teacher. Every student was performing on the violin by the end, and we had some fantastic renditions of "What Shall we do with a Drunken Sailor" All Year 2s will have the opportunity to learn the violin as part of a string programme from September 2016, so our present Year 1 cohort are already a step ahead!
Year 4 student, Nithin Manivarma, performed "One Hand, One Heart" at lunchtime to all the Prep school this week in the dining hall alongside his teacher, Mr Westwood. Congratulations Nithin!
Congratulations also to Kate Woodman and Josh Bailey-Perrin on their piano examination successes.
Categories:
Music