'Schools Will Rock You'
Tettenhall College has been staging professional-standard productions in Tettenhall Towers for over 20 years, and Schools Will Rock You was no exception!
We Will Rock You is set in a dystopian future in which real music has been outlawed, and only 'the dreamer' can save the fate of music as we know it! The fifty strong cast, superbly lead by Dan Donnelly and Arabella Yardley as Galileo and Scaramouche, expertly performed many of Queen's best known hits.
Imogen Wright's heart breaking performance of No One But You was truly spine-chilling. It was a fitting tribute to Freddie Mercury, and a superb climax to act one. The comedic characters of Pop, played by Svetoslav Zlatarev, and Britney (Dylan Williams) left the audience in stitches and were crucial in leading the Bohemians to their Rhapsody! The villains of the piece – Commander Khashoggi and the formidable Killer Queen herself were brilliantly brought to life by William Fletcher-Taylor and McKenna Maddox.
As always, this production was extremely well prepared and the technical aspects were excellent. Musical director Gareth Howard's debut musical at Tettenhall College was exceptional, with a tightly controlled band which supported the cast extremely well. Beth Lakin and Mel Uttley choreographed and produced a spectacle, with an extensive repertoire of dances that really set the mood of this production. Sound and lighting production brought the vision to life, with impressive lighting adding to the mad genius of Queen!
There was not a dull moment during this production, with the audience singing along and truly rocking Towers Theatre!
– Nathaniel Williams (Year 11)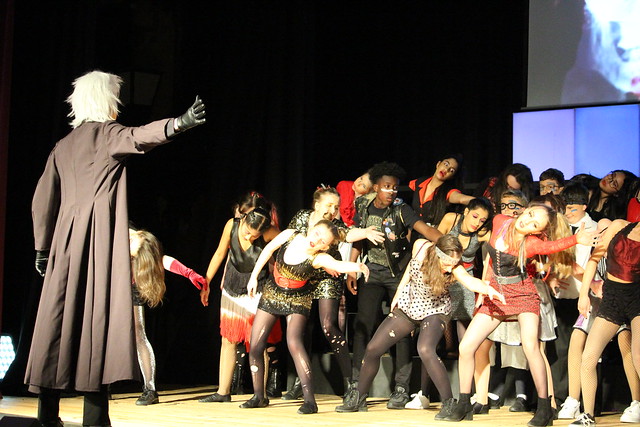 Categories:
Performing Arts
SENIOR SCHOOL